DSMI Center Room Reservations –
(Not Available any more) – part of DSMI history.
Centrally located in the heart of the Twin Cities, The DSMI Center is the perfect place to host your next event. Many rooms are available for your next conference, business meeting, wedding, etc. Room rates are very affordable and competitively priced. In addition to having several styles of rooms to choose from, The DSMI Center also offers several other fee-based services. Professional catering from our on-site kitchen and experienced staff as well as Professional Lighting, Sound and Video Recording/Production are all available to meet all of your event needs. If you are interested in learning more about all of the options that are available at the DSMI Center, please submit the online form below.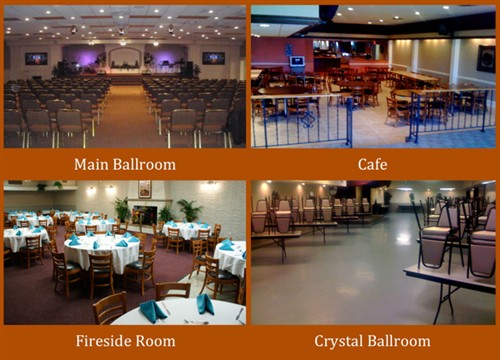 NOTE:We expect the environment to be decent and in order at all times.
---
Pricing*
Main Ball Room (When Available)
$900 with Basic Sound & Lighting
$1000 with Full Stage Lighting
Crystal Ball Room
$650 with Chairs, $750 with Tables & Chairs
Fireside Room
$350 with Chairs, $400 with Table & Chairs
Game Room
$200
Café (When Available)
$550
Available Services
Basic Sound & Sound Tech for Stage Presentations
$100
One Video Camera
$150/1st Hour, $50 Each Additional Hour
3 Video Cameras/ Video Production
$250/1st Hour, $100 Each Additional Hour
Professional Catering
Price quoted according to specific needs.
*Pricing may very depending on individual event needs, number of rooms rented at one time and additional services.
Complete this form and we will be in contact with you within 24-48 hours.