Brand New DSMI Web Site:
Our new Web page has been launched and I would ask you to keep an eye on it as I have made it more user friendly so I can bring updates, photos and testimonies of what God is doing in our various meetings.
Karen and I have been predominantly back on the road the last 20 months with a fresh zeal and excitement. It was hard to be 'Empty Nesters' as we have loved our life of travel with our kids. I had no idea how wonderful it would be to be just Karen and me. We have grown as one in our vision and purpose and love what we do and are more in love than ever with each other!
I am so glad the Gospel we preach to others has worked favorably for us. We are grandparents now two times over and Karen stayed home from this trip to Australia to be with our daughter Sharna Pedersen as she becomes mum to two.
Thailand:
I had the privilege of flying to Phuket, Thailand to perform the marriage of my nephew on Coconut Island. This proved to be a valuable time with many of my family and all seemed to be touched and most appreciative of the way I took the ceremony, with God being the center of my presentation and instruction. This part of my family are not church going folk and it seemed very precious to me to have them so open and appreciative.
Australia:
I have started my Australian ministry trip starting in Brisbane, Queensland, then down into New South Wales to Newcastle, The Entrance and Umina Beach.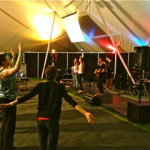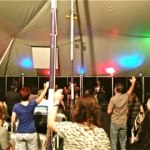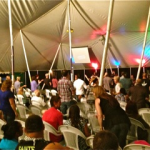 This will be about 31 meetings and then I head to see my parents in Bega where I will have about 7 days before flying back to USA. Two days at home and off to New York State to start again.
Thank you so much for your prayers and support as we keep pushing our capacity to take the Gospel to our world. Please keep and eye on our website and this Blog.