HAPPY 4th of JULY EVERYONE – After 6 weeks in Duluth, MN Doug and Karen sorted out some repairs on the RV and headed to Wyoming to do a wedding and some meetings in Douglas. From there they ventured through the Black Hills and had a break at Mt. Rushmore.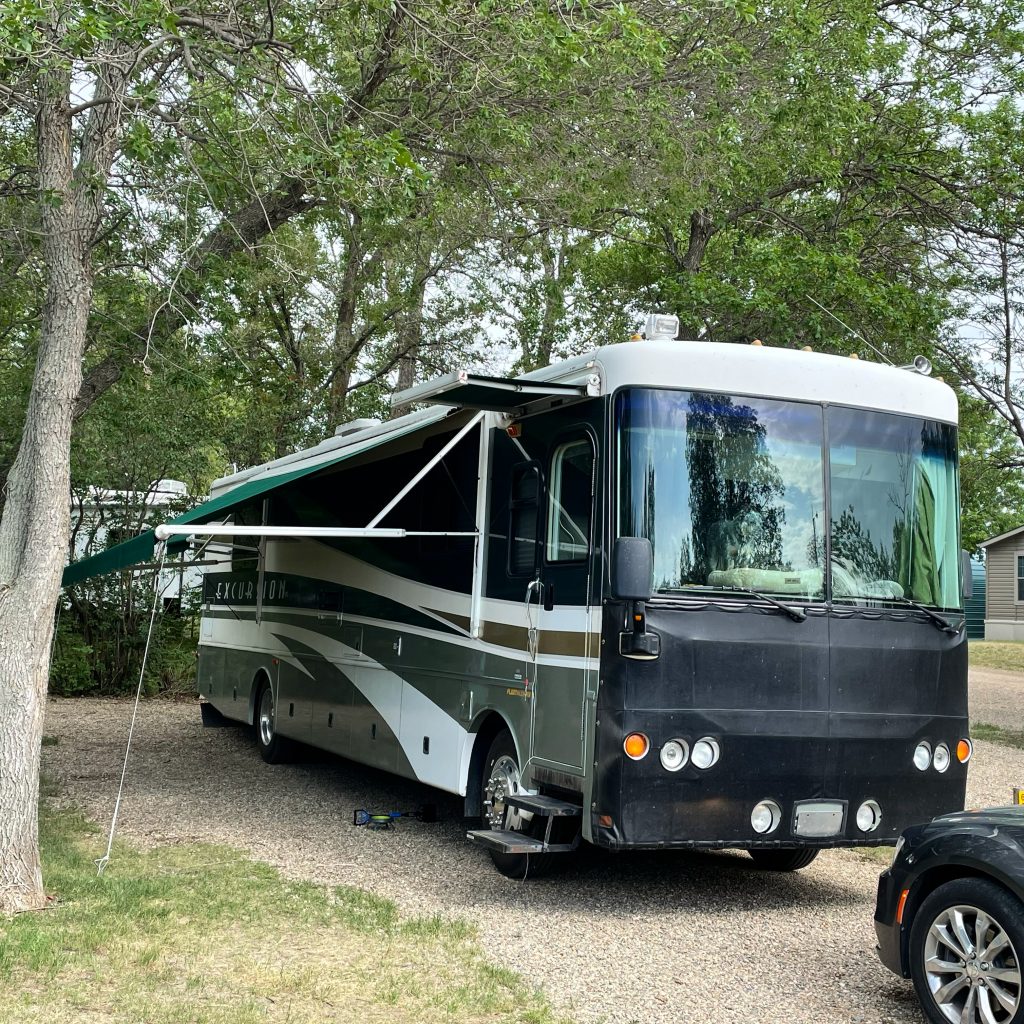 We have had lots of work done on the bus and enjoyed having our place to come home to where ever we stopped. A new dog 'Bluey' is enjoying the adventure too. We had a Cowboy Wedding out in Wyoming that was special and lots of fun. We are now in Bismarck North Dakota having extended meetings with Shane & Krystal Bloom of Blessed Builders in their new building having powerful meetings with many people experiencing deep healing from past hurts. It has been good to see so many hungry people coming out. It is always a privilege to preach the Gospel with many lives being impacted each night where Jesus is still doing the works of His father through us.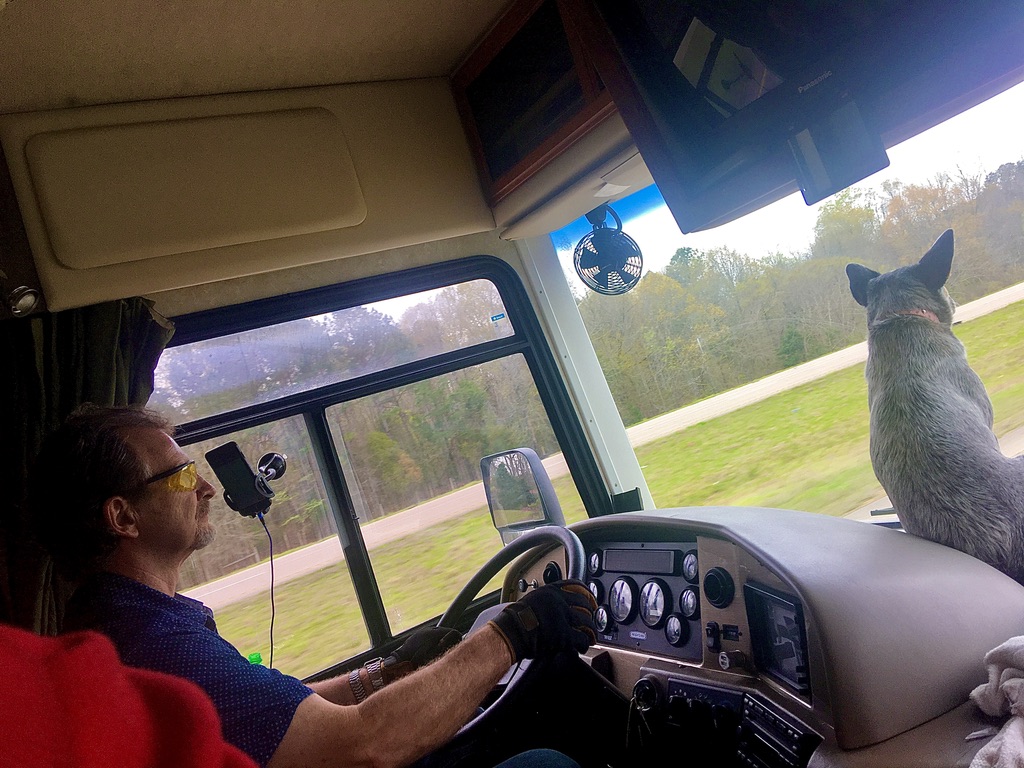 Bluey has been so good on the trip and enjoys sitting up the front while Doug is driving, taking in the view. I just had to teach her to not sit in front of my mirrors.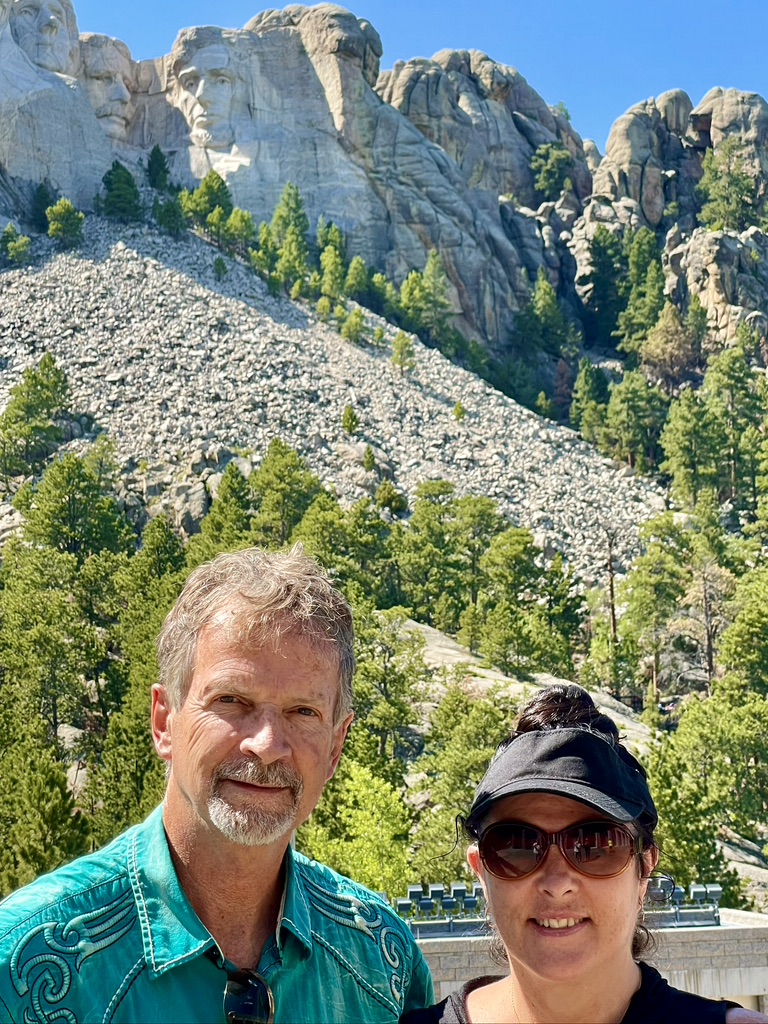 We had a couple of days break from our heavy schedule at Mt Rushmore and also spent a day at the Crazy Horse Sculpture. all amazing works. We called in here with the kids almost 10 years earlier and it did not seem to have changed much, but on closer looks it was thousands of tons of rock removed to achieve the results.
Thank you to everyone that prays for us and supports us in all our ministry efforts. Especially those who have helped with our RV expenses to keep us on the road.
We are looking forward to getting back to the Ranch and sort out the sale of cattle as we were overstocked during the winter with low cattle prices. We will work on the ministry center and work towards our first camp meeting in the near future. We have been three months on the road doing meetings in Ramsey, Duluth, St Cloud, Wyoming and North Dakota.